Carbon Material
High Surface Area Activated Carbon (MAXSORB(R)) Business
The first success commercial production of High Surface Area Activated Carbon (MAXSORB(R))by alkali activation
Electric double layer capacitors are in the spotlight as the nextgeneration of electric storage device and are expanding their applications to various fields thanks to advantages such as quick charging, maintenance-free handling, high output characteristics, and low environmental load, thus becoming a predominant auxiliary automotive power supply. The high surface area activated carbon "MAXSORB(R)", which is manufactured by an alkali activation process that we successfully brought to commercial production ahead of other worldwide manufacturers, has an optimal high-specific surfacearea and pore size distribution as the electrode material of these electric double layer capacitors and, thereby, contributes to higher capacity, lower resistance, upgraded low-temperature characteristics, and longer service-life for the electric double layer capacitors.
Furthermore, these various properties can be adjusted in response to customer requests.
In addition, the greatest advantage of the "MAXSORB(R)" is the high-specific surface area that reaches 3,000 m2 or more per gram and is also vailable for special applications requiring a high level of absorption ability that cannot be realized by ordinary active carbon.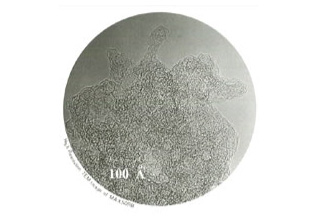 "MAXSORB(R)"
The "MAXSORB(R)" is a trademark or a registered trademark of KANSAI COKE AND CHEMICALS CO., LTD. in Japan and in the world.